So here it is, Where off to Mildenhall for another title up for grabs! This weeks its the Suffolk Open, Unlimiteds as well so i can assure you there will be some great races, and also some wrecks to remember! Mildenhall is a small tight track Witch is bound to cause some great action... The track is made up of shale/mud and with the hard outside wall, there will be some great follow ins
So on with the preview...
Alot of booking have been taken up which means everyone should have soem great races... with full servers. Many bookings went very quickly with Deano booking in very soon. he'll want to get his hands on yet another title this year! Towards love for this place, amongst many other brown dirt brings him back to yet another TNB meeting, and im sure he'll have something smart to show off in! Ludd was next to have a place in the pits. im sure he'll have a smartly turn't out blooze boys car? Again the regualars turn up with HaaDee FreeJon and The boss, who will all be looking to walk away with the title this evening... JaBoy and Chucky booked in next, Will they be in the team colours of Black and Green? I can assure you the cars will look smart what ever there in! Dalags will be back with somthing big i spose.. Im sure he'll want to win a few races LOL Jk Oppo all night i expect. Stig will be back and is " Requiring something big?" And with Bobbert making a joke about his head. i can tell you, Stig will get him back by tonight! Kane books in next and will be looking to mix up the heat tonight.
Just another not to these people :-
Chucky78 - 4 Week ban for swearing and oppo up straight
Zippy154 - 2 week ban for infielding
Reedy632 - 2 week ban for swearing
Jaboy739 - 2 week ban for swearing
Boss348 - 2 week ban for swearing

Bit later than anticipated, due to the lateness of posting you can all race Suffolk Open and your bans will start from next week.
Heres the track its self!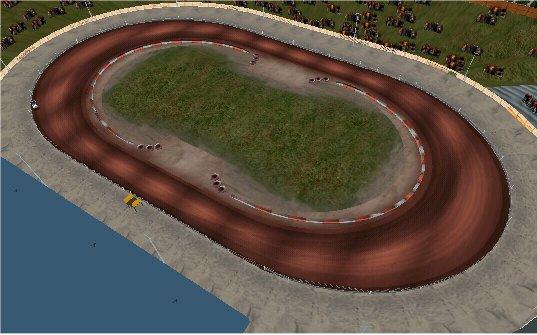 Good luck to all racers tonight (:
Cheers720
White Grade





Posts

: 117


Join date

: 2010-02-17




---
Permissions in this forum:
You
cannot
reply to topics in this forum