Quality meeting, probably meeting of the year for me. Just flatout wrecking all the way, tonnes of big hits and everyone getting involved.
Well done to Brad162 for winning the meeting final!
You must have done 7/15 races to be awarded the bonus attendance points. Everyone except Chanty gets them this week.
 1  163  !Brad#162!         8:52.916           16.943  17
 2  269  MikeyG#269         +6.542             17.259   0
 3  649  JFD#649            +29.971            17.591   0
 4  348  theboss348         +1L                16.880   4
 5  813  Snakie#713         +1L                18.778   0
 6  740  !Affro#740!        +1L                17.140   4
 7  223  Sam223             +2L                18.098   0
 8  198  cammy198           +3L                19.061   0
 9  761  Ryano!#760         +11L               17.505   0
10  593  Hodgie#15          DNF                17.004   0
11  312  Moaty312           DNF                17.439   0
12  283  283!               DNF                18.142   0
13   41  FJ#41              DNF                17.491   0
14  213  Bowen#213          DNF                17.534   0
15  186  Badboy-186         DNF                17.510   0
16  152  Dode#151           DNF                19.651   0
17  835  Snakey#835         DNF                28.008   0
18  277  Dalags177          DNF                -1.000   0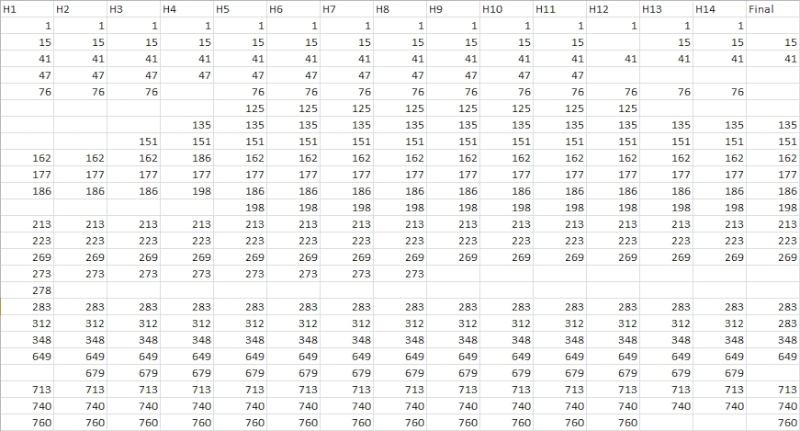 Star Grade





Posts

: 1093


Join date

: 2010-06-02




---
Permissions in this forum:
You
cannot
reply to topics in this forum