This years running of the TNB Unlimited World Final will be the 10th since TNB started all those years ago.
As it stands theres 4 previous winners who have qualified for the main event.760.321.108 & 127.Not forgetting the few who have finished 2nd,3rd & 4th over the years 27.390.606.33.Ludd is getting some great results lately so must be a favorite to take the flag.
That makes 8 cars from the 24 but throw in some drivers that are on form lately like 364,54.166.448 who all can go well and have a strong chance.
25 laps is a fair distance for 24 cars on track,Its quite wide so gives the people on oppo a chance to stop who they need to.If theres someone you want to stop,Its safe to say you should be able to before the distance runs its course.
Drivers like 742,267,757,121,177,740,182  etc all have the ability to keep going and get the job done if they can avoid the trouble.so dont be suprised to see a new driver crowned tomorrow night.
This year sees 3 drivers from over seas competing.321 & 713 from the Netherlands and for the first time ever Frediecast from Belguim has earned his place on the grid.Sadly we didnt see to much of defending champion Damo127 through the year but i wouldnt bet against him to retain if he comes to rod.
Most people say this is the league/final they want to win during the course of the year,looking at the form this could well be one of the hardest to win so far so whoever wins it its safe to say they will really deserve it.

I did send some PM's out to the qualifiers (thanks to those that returned them) At the bottom i asked them to make a prediction on who would win,heres what they all said.

760 - 6 votes
33 - 4
448 - 2
390
364
27
54
713
1
So there you go,Pressures on lads!

 

998 & 400 were also voted for but as they hadnt qualified the only way for them now is via the LCQs

My own personal prediction is 33.760.448,267,390 (if they all rod)

 

Anyways.Heres a form guide of all qualifiers.

In qualification order.



Damo127 - Defending Champion




Name - Damien Widdows
Age - 22
Location - Kings Lynn
WQR Points - 0
Meetings in 2013 - 9
Wins in 2013 - 2
Current - Unlimited Banger World Champion 2012
Past - Pre 70 World Champion 2012
Figure 8 World Champion 2012
British Championship 2012
Unlimited Memorial Meeting 2011
Icebreaker 2012
Firecracker 2011
Teams Points 2011
Teams Points 2012
How long online racing - since 2006
Previous TNB World Finals - 2 - 2010/11/12
Best finish in TNB World Final (If known) - Winner in 2012

=======================================================



Ludd33




Name - Liam Ludden
Age - 22
Location - Stoke on Trent
WQR Points - 175
Meetings in 2013 - 17
Wins in 2013 - 9
Current -
Past -
Unlimited Memorial Meeting 2012,
Firecracker 2012,
Teams Points winners 2011/12
How long online racing - since 2009
Previous TNB World Finals - 2 - 2011/2012
Best finish in TNB World Final (If known) - 3rd in 2012

=======================================================



Ryano760




Name - Ryan Pike
Age - 21
Location - Barnstaple, Devon
WQR Points - 141
Meetings in 2013 - 32
Wins in 2013 - 18
Current - National Points Champion,Pre 70 Champion,Figure 8 World Champion,Suffolk Open 2013,Hearse Havoc 2013
Past - Unlimited Banger World Final 2009,
National Points Champion 2009,
National Banger Final 2011
Figure 8 World Champion 2011 & 2013
World Dirt Final 2009
Champion of Champions 2010
British Champion 2009
English Champion 2008
Hearse Havoc 2012
Teams Points 2009
Teams Points 2010
Teams Champions 2010
Teams Champions 2011
How long online racing - since 2007
Previous TNB World Finals - 6 - 2008/09/10/11/12/13
Best finish in TNB World Final - Winner in 2009

=======================================================



Dalags177




Name - Mark Summersbee
Age - 19
Location - Lincoln
WQR Points - 136
Meetings in 2013 - 32
Wins in 2013 - 12
Current - Unlimited Memorial Meeting 2013
Past - Teams Points 2011/12
How long online racing - since 2008
Previous TNB World Finals - 2 - 2011/2012
Best finish in TNB World Final - 14th in 2011

=======================================================



Hardcore54




Name - Al Quarman
Age - old enough
Location - Basildon,Essex
WQR Points - 121
Meetings in 2013 - 27
Wins in 2013 - 6
Current - National Banger Champion 2013
Past - National Points Champion 2011
2 Litre World Champion 2012
Suffolk Open 2008
A60 Amble 2010/12
All Westys 2011
All Japs 2011
All Yanks 2011
How long online racing - since 2006
Previous TNB World Finals - 6 - 2008/09/10/11/12/13
Best finish in TNB World Final - 5th in 2012

=======================================================



Dave364




Name - Dave Winchester
Age - 16
Location - Kent
WQR Points - 108
Meetings in 2013 - 19
Wins in 2013 - 9
Current -
Past -
How long online racing - since 2012
Previous TNB World Finals - None
Best finish in TNB World Final - 0

=======================================================



Lee606




Name - Lee Gibson
Age - 33
Location - Kettering
WQR Points - 107
Meetings in 2013 - 31
Wins in 2013 - 5
Current -
Past - Pre 70 World Champion 2008
Figure 8 World Champion 2010
Reliant Robins Champion 2010!
Unlimited Memorial Meeting 2010
Coventry Masters 2012
Shakedown 2010 & 11
Shootout 2009 & 11
London Open 2010
Icebreaker 2011
Hearse Havoc 2008 & 10
Teams Champions 2008
How long online racing - since 2006
Previous TNB World Finals - 5 (Should be 7)
2006 Supports
2007/08/10/11
2009 & 2012 Missed them due to work
Best finish in TNB World Final - 3rd in 2008

=======================================================



Affro740




Name - Jamie Cox
Age - 21
Location - West Country
WQR Points - 93
Meetings in 2013 - 32
Wins in 2013 - 5
Current -
Past -
How long online racing - since 2008
Previous TNB World Finals - 1
Best finish in TNB World Final - 0

=======================================================



Toward27




Name - Paul Toward
Age - 21
Location - Newcastle Upon Tyne
WQR Points - 91
Meetings in 2013 - 24
Wins in 2013 - 12
Current - English & European Champion 2013
Past - Pairs 2009
How long online racing - since 2007
Previous TNB World Finals - 4
2008 in support, 2010, 2011 via LCQ win and 2012
Best finish in TNB World Final - 3rd in 2010

=======================================================



Snakerider713




Name - Jeroen Pieters
Age - 21
Location - Emmen, Netherlands
WQR Points - 87
Meetings in 2013 - 33
Wins in 2013 - 2
Current -
Past -
How long online racing - since 2009
Previous TNB World Finals - 1 - 2012
Best finish in TNB World Final - 6th in 2012

=======================================================



Woody166




Name - Arlen Hughes
Age -
Location - Maidstone,Kent
WQR Points - 73
Meetings in 2013 - 22
Wins in 2013 - 6
Current -
Past -
How long online racing -
Previous TNB World Finals -
Best finish in TNB World Final -

=======================================================



Combsey448




Name - Ryan Combes
Age -
Location -
WQR Points - 67
Meetings in 2013 - 16
Wins in 2013 - 17
Current - 2 Litre World Champion,British Champion
Past - English Champion 2012
How long online racing - Since 2010/11
Previous TNB World Finals - 2 (I think)
Best finish in TNB World Final - Unsure?

=======================================================



Haadee321




Name - Hein-Durk Vellema
Age - 22
Location - Holwerd, The Netherlands
WQR Points - 66
Meetings in 2013 - 8
Wins in 2013 - 2
Current -
Past - Unlimited Banger World Champion 2010
Mildenhall Pre70 - 2010
Pairs 2008
Teams Points 2008
Teams Points 2009
Teams Champions 2010
Teams Champions 2011
How long online racing - since 2006/07
Previous TNB World Finals - 5 or 6
Best finish in TNB World Final - Winner 2010

=======================================================



DannyG267




Name - Danny Grady
Age -
Location - Bromsgrove,Worcestershire
WQR Points - 62
Meetings in 2013 - 21
Wins in 2013 - 12
Current - Coventry Masters 2013
Past - National Banger Champion 2012
Greyhound Derby Champion 2012
How long online racing - Since 2009/10?
Previous TNB World Finals - 2 or 3
Best finish in TNB World Final - Unsure?

=======================================================



Sats182




Name - Jack Wilson
Age -
Location - Manchester
WQR Points - 61
Meetings in 2013 - 19
Wins in 2013 - 8
Current - Icebreaker 2013,Shakedown & Shootout 2013
Past -
How long online racing - Since 2010?
Previous TNB World Finals - 2 (I think)
Best finish in TNB World Final - Unsure?

=======================================================



Dazza390




Name - Daniel Stacey
Age -
Location - Essex?
WQR Points - 61
Meetings in 2013 - 18
Wins in 2013 - 13
Current -
Past -
How long online racing - Since 2009/10?
Previous TNB World Finals - 2 or 3
Best finish in TNB World Final - 2nd in 2012

=======================================================



Wiggy121




Name - Sam Wiggins
Age - 21
Location - East Grinstead
WQR Points - 58
Meetings in 2013 - 29
Wins in 2013 - 0
Current -
Past -
How long online racing - Since 2009
Previous TNB World Finals - 2
Best finish in TNB World Final - Unsure?

=======================================================



Shortie757




Name - Michael Sipka
Age -
Location - Great Yarmouth
WQR Points - 52
Meetings in 2013 - 12
Wins in 2013 - 1
Current -
Past -
How long online racing - Since 2010?
Previous TNB World Finals - 1?
Best finish in TNB World Final - Unsure?

=======================================================



xTx742




Name - Toby Heran
Age - 38
Location - Worcester Park,Surrey
WQR Points - 45
Meetings in 2013 - 25
Wins in 2013 - 1
Current -
Past -
How long online racing - Since 2007
Previous TNB World Finals - 1
Best finish in TNB World Final - Unsure

=======================================================



Knighty82




Name: Ryan Knight
Age 17
Location Leicester
WQR Points - 44
Meetings in 2013 - 26
Wins in 2013 - 0
Current -
Past -
How long online racing - Since 2011
Previous TNB World Finals - 0
Best finish in TNB World Final - 0

=======================================================



Frediecast1




Name: Frederik Leysen
Age
Location Belgium
WQR Points - 43
Meetings in 2013 - 21
Wins in 2013 - 0
Current -
Past -
How long online racing - Since 2012?
Previous TNB World Finals - 0
Best finish in TNB World Final - 0

=======================================================



Knocker881




Name: Nathan Cartlidge
Age 14
Location Congleton,Cheshire
WQR Points - 43
Meetings in 2013 - 19
Wins in 2013 - 2
Current -
Past -
How long online racing - Since 2012?
Previous TNB World Finals - 0
Best finish in TNB World Final - 0

=======================================================



South108




Name: Mark Humberstone
Age 33
Location SE Kent
WQR Points - 41
Meetings in 2013 - 16
Wins in 2013 - 0
Current -
Past - Unlimited Banger World Champion 2011
2 Litre World Champion 2011
European Championship 2012
Champion of Champions 2012
Pairs 2011
How long online racing - Since 2010
Previous TNB World Finals - 2
Best finish in TNB World Final - Winner in 2011
Last edited by Lee606 on Wed Oct 23, 2013 9:46 pm; edited 4 times in total
TNB Legend





Posts

: 3202


Join date

: 2010-01-09


Age

: 38


Location

: West London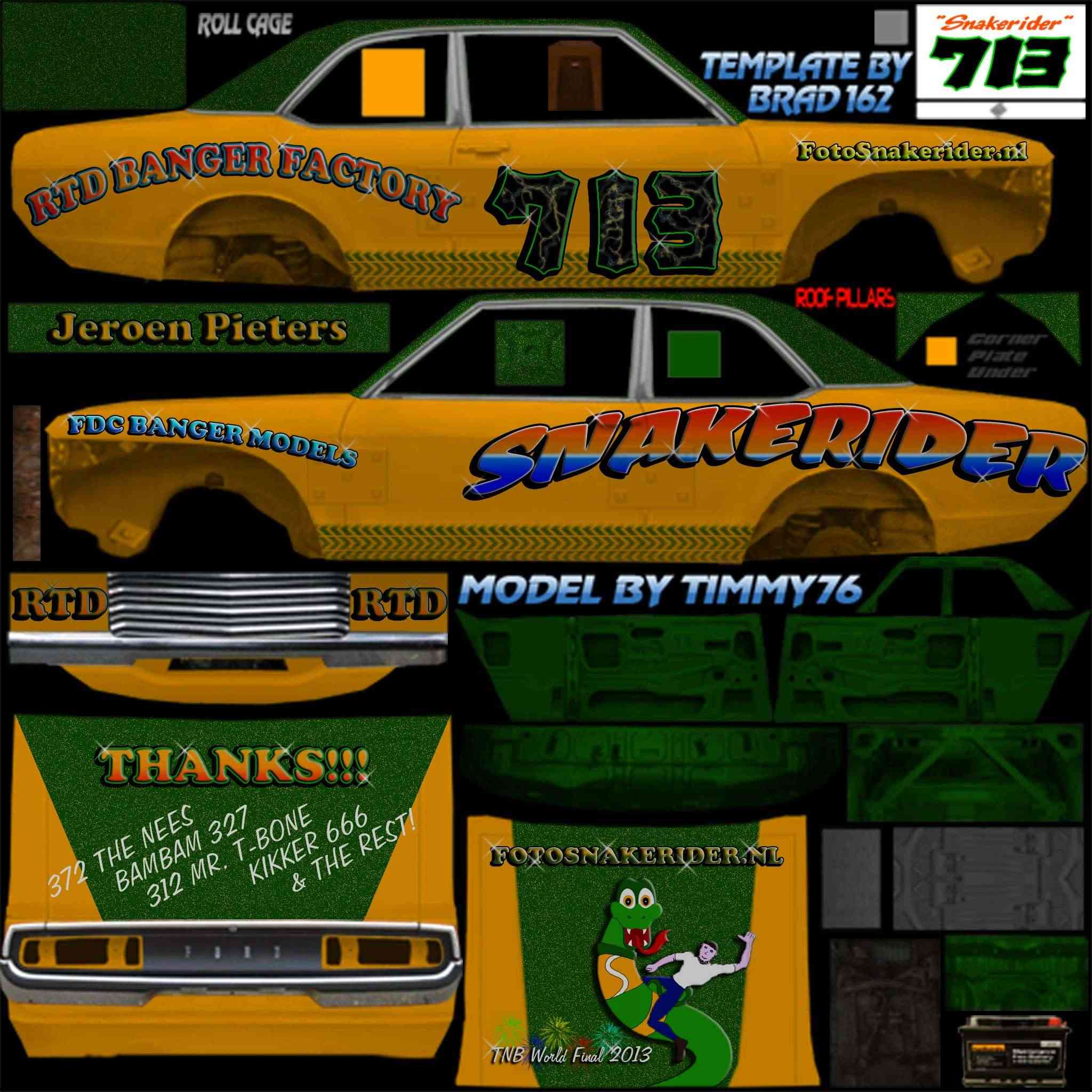 Think my best skin made

Red Grade





Posts

: 725


Join date

: 2010-07-20


Age

: 26



Yellow Grade





Posts

: 316


Join date

: 2010-01-09


Location

: The Netherlands



Blue Grade





Posts

: 392


Join date

: 2010-01-09


Age

: 26


Location

: East Devon



White Grade





Posts

: 165


Join date

: 2013-06-15


Location

: Bedworth



Nice write up Lee, great read
Yellow Grade





Posts

: 316


Join date

: 2010-01-09


Location

: The Netherlands



Nice one lee, good write up
Yellow Grade





Posts

: 270


Join date

: 2010-07-07


Age

: 38


Location

: sunny kent




---
Permissions in this forum:
You
cannot
reply to topics in this forum